With the passage of time, the urgent need to reform our house, or at least some rooms, is emerging. It is normal, some things deteriorate with use, our tastes change or even our needs are transformed. But the truth is that we do reform at home, we take it with great caution, and as much as we want to put the kitchen that we have seen in the catalog, it is not a decision that can be taken lightly for all that entails.
In addition to the financial outlay involved, we have some fear of reforms. We tend to believe that changing the image of our house is linked to days and days of debris, things that do not come out, impossible permits, and much more.
But today we want to show you that there are things that we can transform in a short time, without doing great works and without spending a lot of money on it. Despite what you can imagine, it is possible to renew your kitchen in just one weekend, at least if you apply any of these ideas, which will give it an original and personalized touch. What do you think?
1. Renew the ground
The floor can radically change the appearance of any room, including the kitchen. It is easy and quick to do if we opt for vinyl or laminate floors, which do not need the previous tiles to be removed, as they fit together with a single click or pasting.
The good thing about this option is that there are many finishes that we have available, with different colors, prints, etc. Therefore, we are sure to find our perfect soil for us in a wide catalog.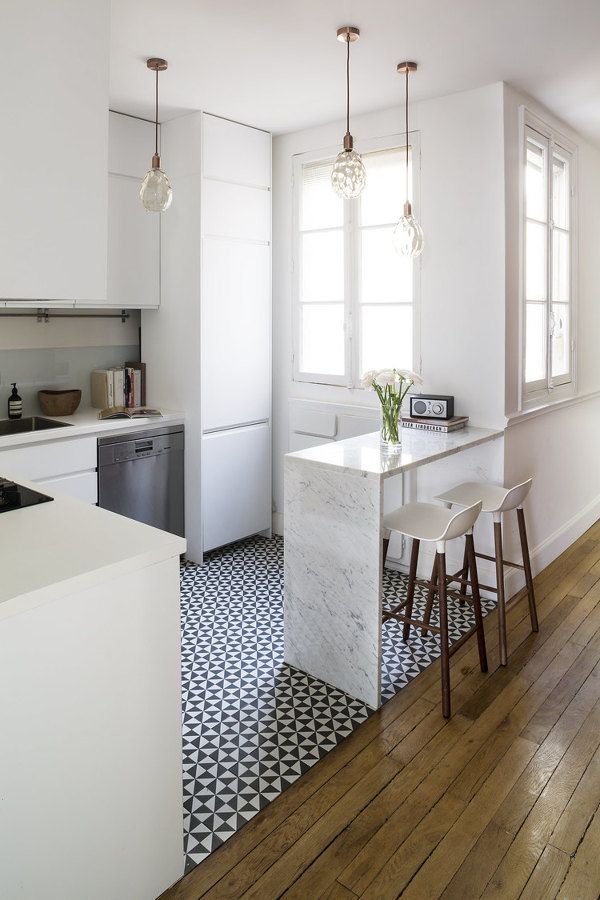 2. Dare with the paint
Painting can help us change our walls, but not only that, it also has many other possibilities. There are paintings for all types of surfaces, from kitchen tiles to furniture. This is a good option if your furniture and floor are in good condition but you simply want to change the image. You will save time and work.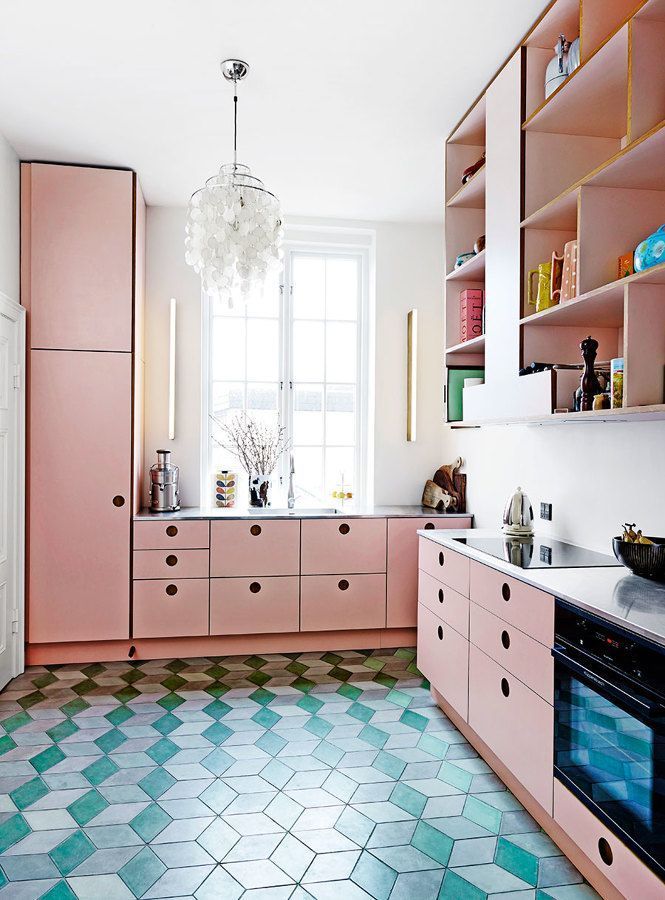 3. Change the countertop
The countertop is one of the most striking elements of a kitchen, so it can greatly influence the image of the whole set. Once again we find a wide range of possibilities for all budgets. From natural granite countertops to formica countertops, which mimic virtually any finish.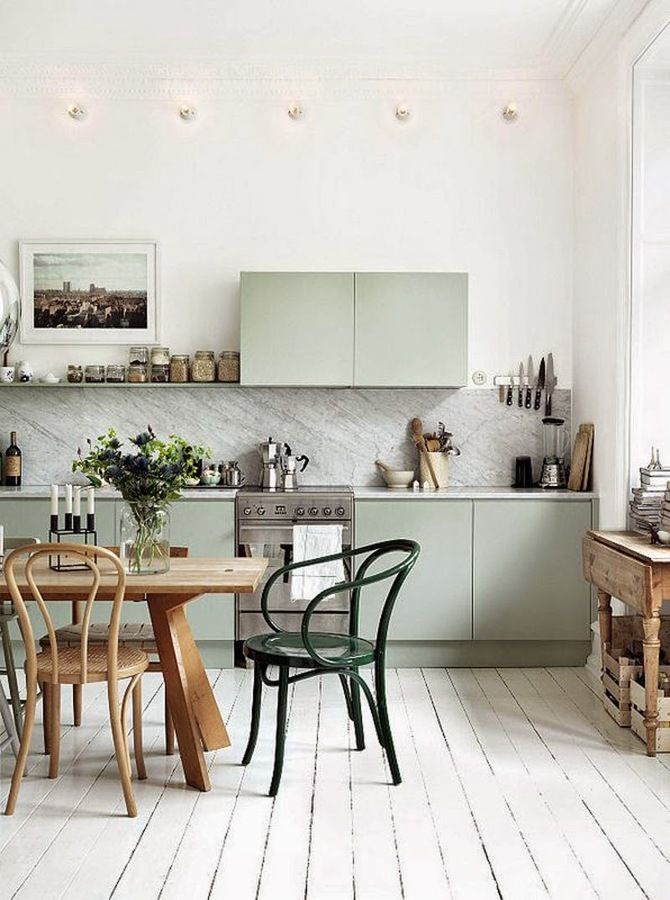 4. Renew the sink
If we want to change the site water intakes we will have no choice but to do major works. However, simply changing the sink is very easy and fast. If the house is already a few years old you may have an old-fashioned sink, now there are many innovative and useful ones that make our tasks easier.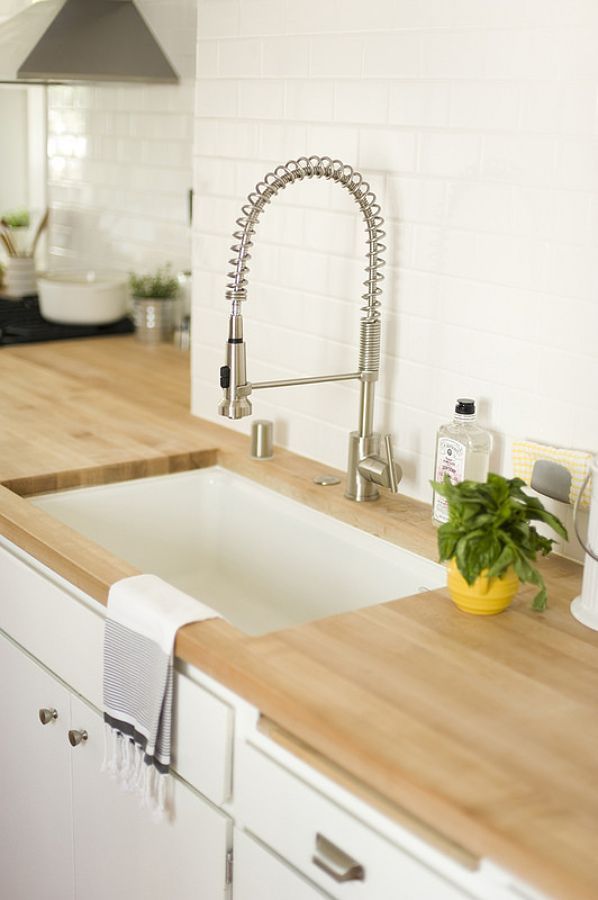 5. If you want to gain space, install a sliding door
If you have space problems in the kitchen there is a very simple and practical solution: replace the normal door with a sliding door. There are some that are very easy to install, those that have the hardware in sight, and you can choose from many models. If you have a small kitchen we advise you to choose one with glass so that the natural light flows.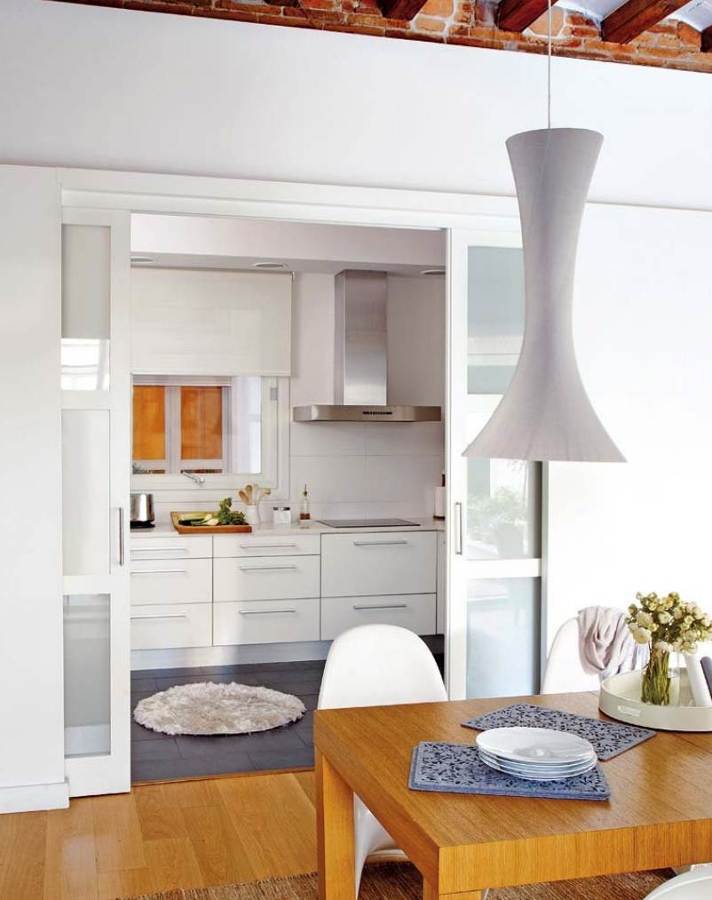 6. Change the tiles in the front of the kitchen
Changing all the tiles in the kitchen may take longer than a weekend, however we can get a good change if we focus on the front of the kitchen.
For this we have two main options, the first is to extend the countertop with a cladding of the same material, or we can opt for adhesive vinyl that mimic mosaics.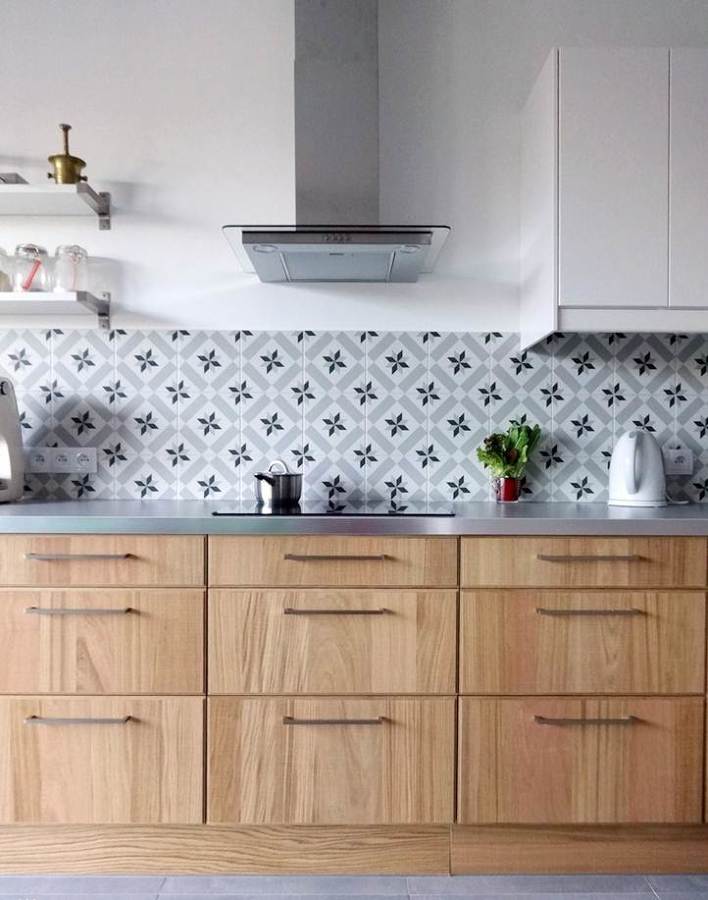 7. Renew furniture doors
Before we hinted that if the furniture was in good condition, perhaps all they needed was a different coat of paint. However, in the opposite case, if the furniture is not well, we can choose to change the most damaged part.
Generally it is the furniture doors that are most easily damaged by use. So choosing to renovate only the doors is not a bad option, don't you think? The change will be noticeable.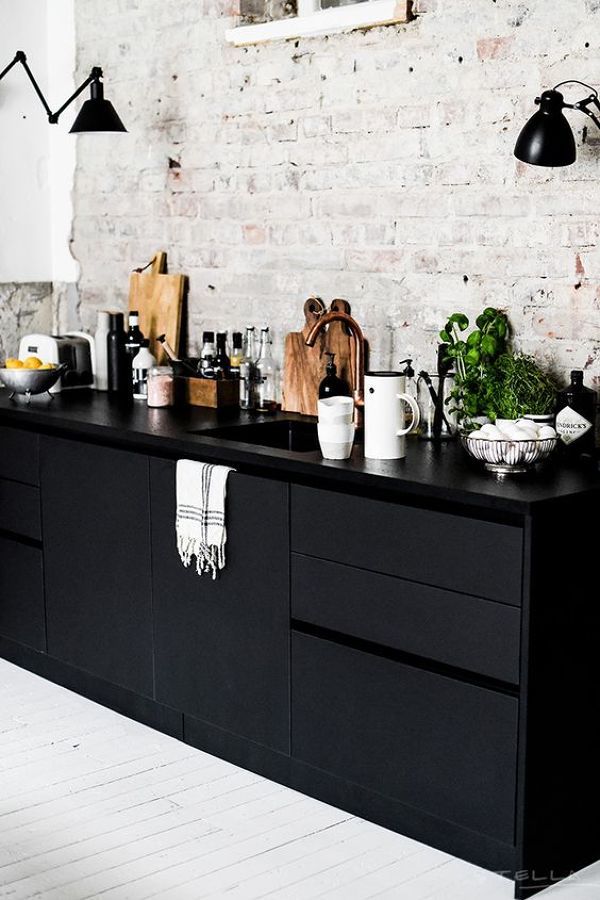 8. Take care of the lighting
We always insist that lighting, even if it is from the kitchen, is not something we should leave for the end, since it is an important element that we must take care of. Try changing the kitchen lamps looking for options that stand out and that suit your taste and needs.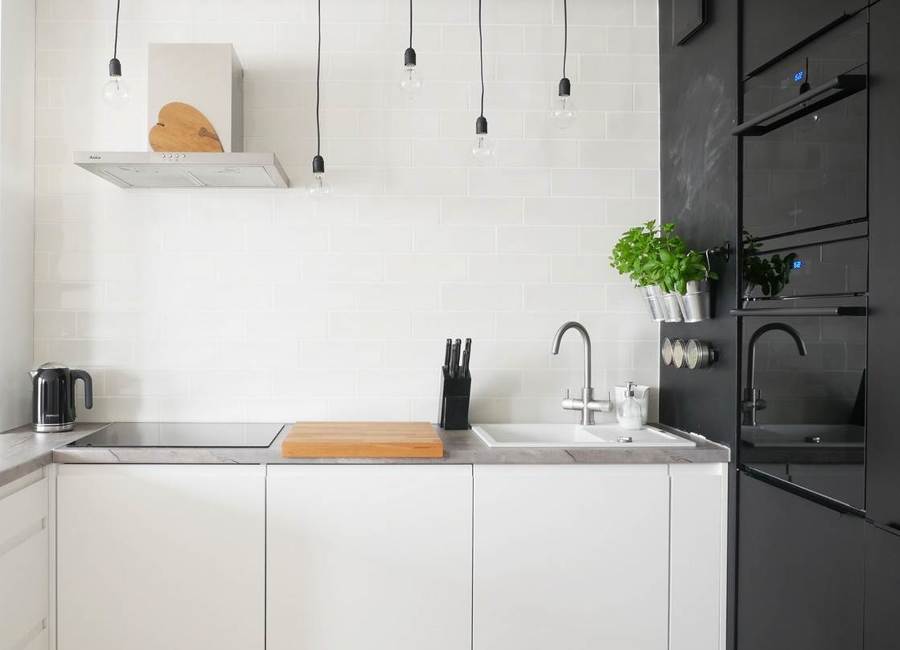 Fuente: proyectos.habitissimo