As much as possible, we all care about the quality of the food we usually consume. Although we know that with mass production, a lot of food seems to be losing the authentic flavor we found in the past.
Having a small garden at home would be the perfect solution to always have at hand some of the foods we consume most, such as herbs, peppers, tomatoes, garlic, etc. If we are lucky enough to have a patio or a large garden, it may be easy for us to get our garden, even if it is small. But what if we live in an apartment?
Today we want to show you that living in an apartment does not have to be an impediment to having a small garden since there are many ways to incorporate these pots into our house as if it were a decoration element.
For our part we give you 7 simple ideas to inspire you and get your own mini garden. Which one do you like the most?
1. Ikea mini greenhouse
You just have to buy some pots and the necessary seeds that with this small greenhouse make sure that the temperature is always ideal for your plants. In addition, you protect them from insects, pets and children.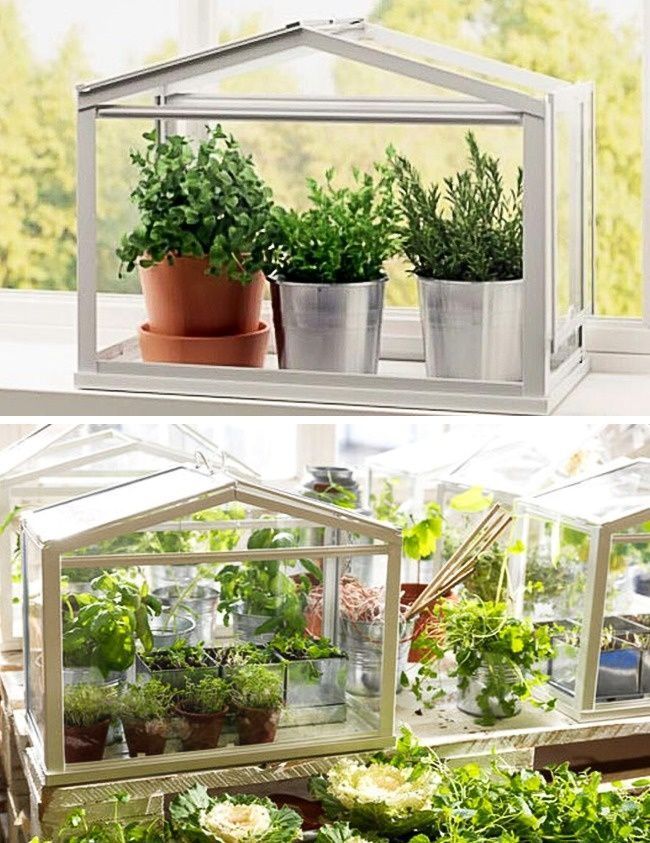 2.Simple pots
Aromatic herbs can be planted in simple pots and even make them beautiful in the kitchen.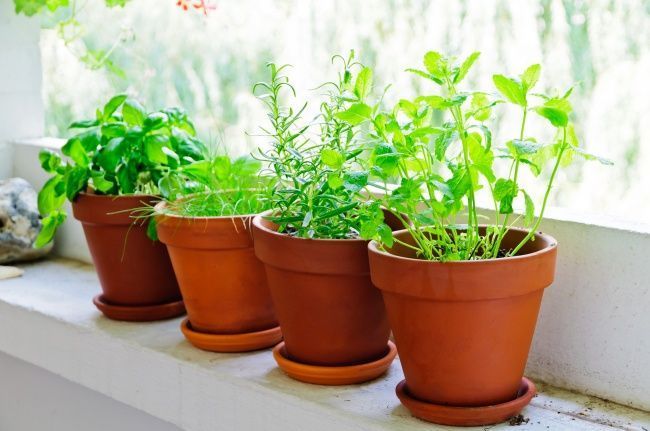 3.The orchard on a ladder
Recycle an old staircase and put your little garden in it. It looks great and does not take up much space.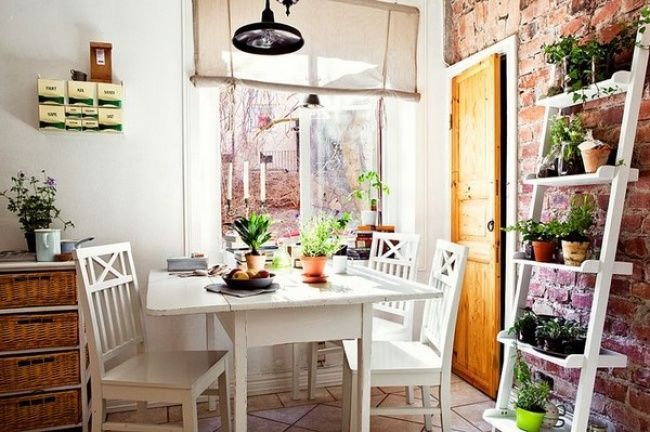 4.Taking advantage of the windows
Take advantage of the windowsill to put your garden, and if you do not have much space, you can always do it on a small multi-storey ledge.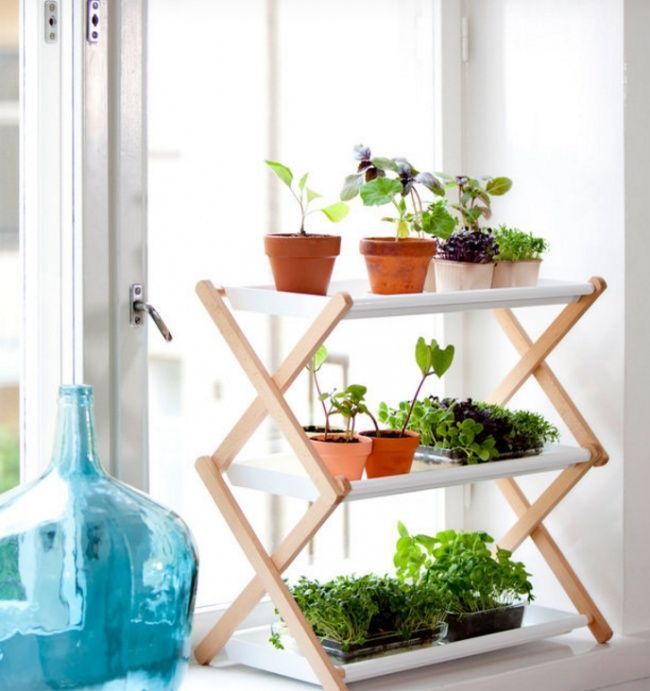 5.Wardrobe – greenhouse
If you have a balcony you could put a greenhouse like this, so you can plant bigger things at any time of the year.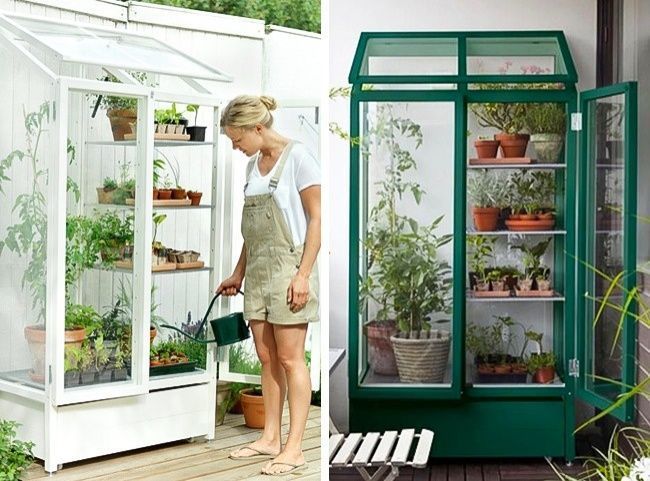 6.Hanging pots
You do not have to lose space by having pots, use the walls with hanging pots to simplify it.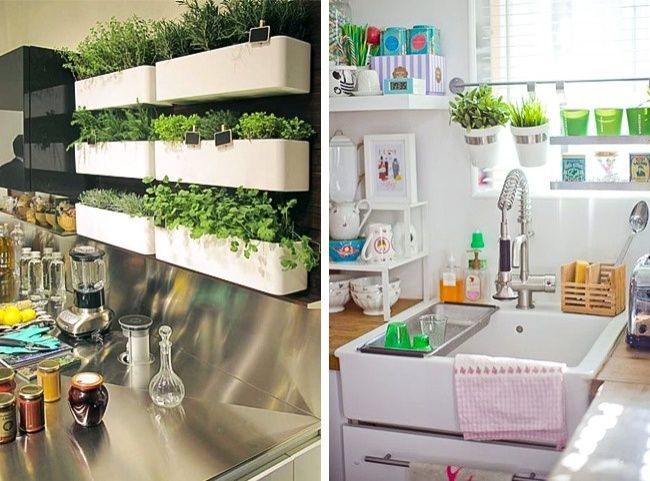 7.Use creativity
If you want to integrate your garden at home use creativity to find the containers that best suit your taste and needs.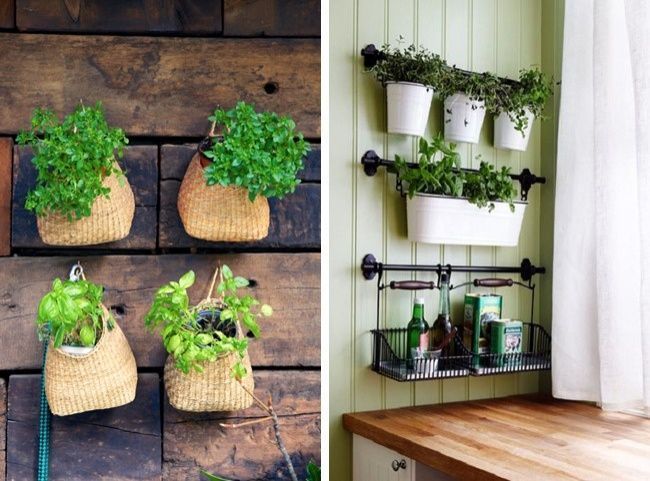 Fuente: genial.guru