We all like to have the house shiny, but it is not always easy to get it. There are some unexpected spots that can ruin our day, and there are things that are really complicated to clean, such as carpets.
If we want our carpets to be always perfect, we usually have no choice but to periodically take them to the dry cleaners, where they have professional machines capable of removing even the most difficult stains. But if on the contrary we do not want to spend so much money on the process, what is the best way to clean our carpet?
The truth is that the carpets can be easy to clean, either an unexpected stain or the periodic washing that we usually do, we just have to know the relevant tricks. For starters, it is not the same to clean a grease stain than a wine stain, so we bring you six different tricks that help us to end up with concrete stains or bad smells. Of course, all are equally effective. Would you add any more?
1. Use shaving foam to remove stains
We do not know why, but the truth is that shaving foam can be our great ally when cleaning carpets. We just have to put some foam on the stain and let it sit for a few minutes, so that it acts on it. After that time we clean the area with a damp cloth, making sure that there is no foam left. Finally, with a dry cloth, we will rub until the surface is completely dry, so there will be no stain.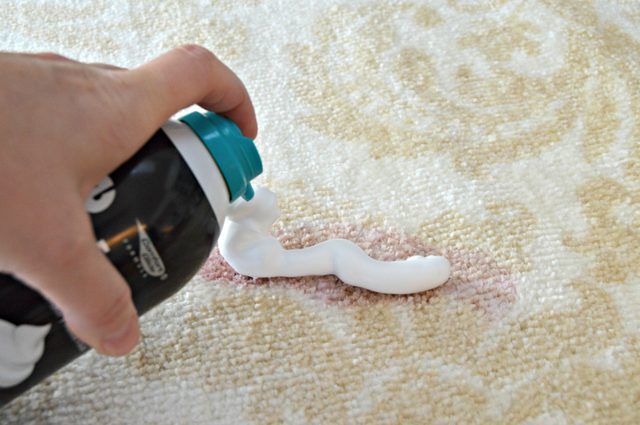 2.Eliminates bad smell from carpets
Whether we have pets, a fireplace or simply because the passage of time has caused our carpet to have a bad smell, we also have an easy and efficient solution. Mix two cups of cornmeal with a cup of borax and sprinkle it all over the carpet. Let it sit for an hour and then vacuum the entire surface. New carpet!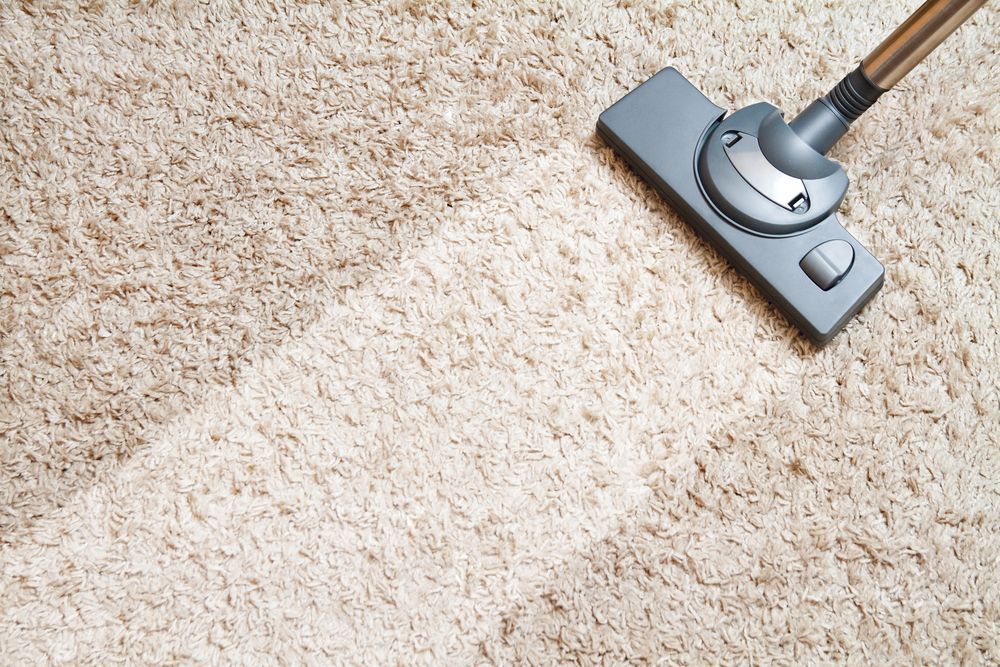 3.Remove grease stains
To combat grease stains we recommend that you sprinkle a little flour on it and then put newspaper and heavy objects on it. Wait half an hour before removing the objects and vacuuming the flour, you will see that the grease stain will have decreased, you will only have to repeat the process, with new flour and newspaper, until the stain disappears completely.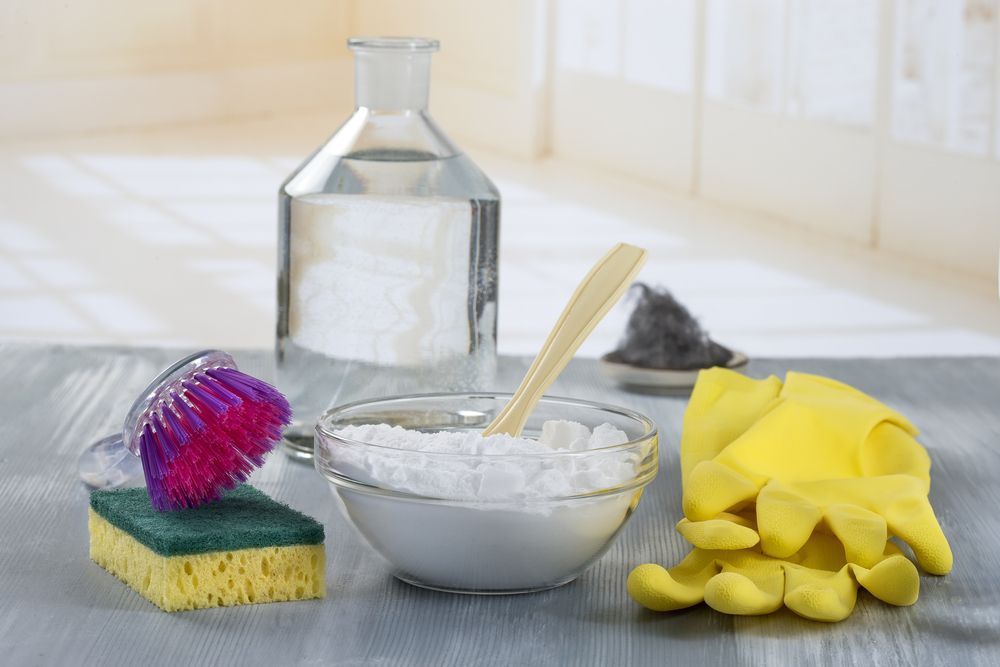 4.Finish with wax spots
If we spill wax on the carpet, we know that once cold, we are lost. In this case, what you should do is put an absorbent napkin on the stain and place the iron on top, to melt the wax. Remove excess wax with a knife and then repeat the napkin process again, with heat it will absorb the remaining wax.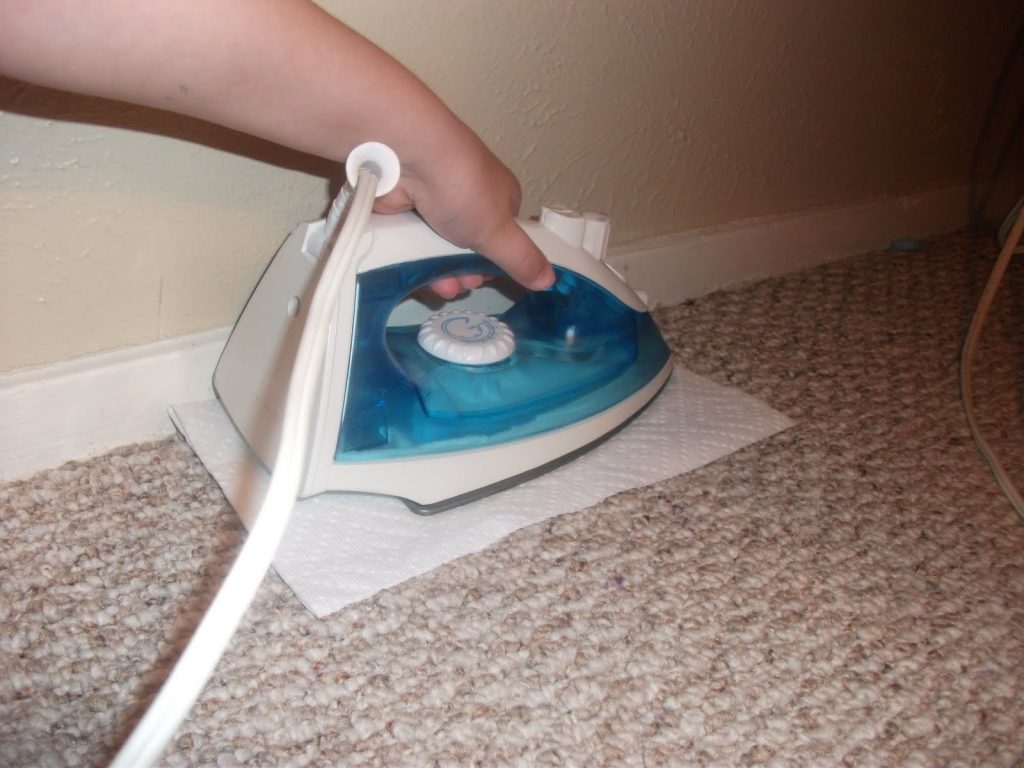 5.Finish with spots of all kinds
This trick serves us for many different types of spots. It consists of mixing a tablespoon of dish detergent, a tablespoon of white vinegar and a cup of hot water in a sprayer. Mix well and add a spoon of baking soda – it will take effect quickly, so we have to be careful to hurriedly close the canister. Spread the mixture on the stain in question, let stand a few minutes and then rub with a sponge until the stain disappears.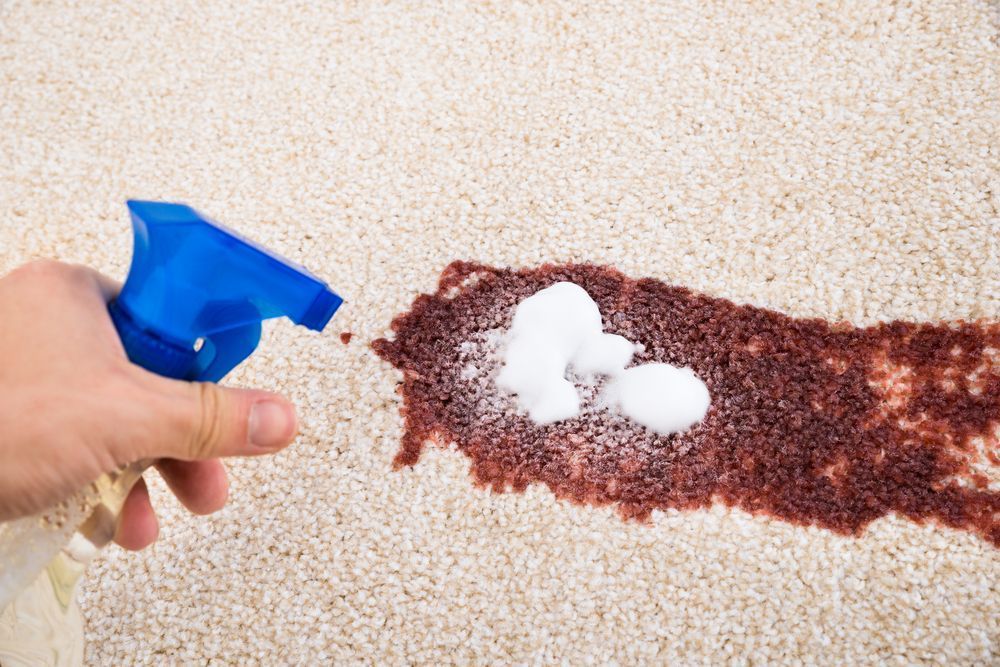 6.The power of soda
The sparkling water can help us with our stains, since having a higher level of oxygen easily dissolves the remains, either from wine or even coffee. Pour soda over the stain and then rub vigorously.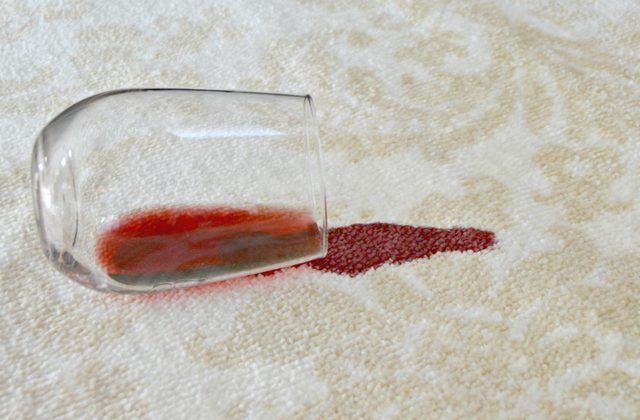 Fuente: Shareably